If you're looking for property to invest in, there are a number of things you should be looking for that might indicate the property has a high potential to succeed. Investment properties should have a variety of features that make for easier living, lower maintenance requirements, and a higher level of safety and security.
In case you're thinking about investing in a property to use as a rental unit, here are a few things you should look for on your search.
1. Solid Construction
You want an investment property with a solid infrastructure that's not going to endanger your tenants or require any type of maintenance right away. Look for a level foundation with no cracks or air gaps. Do not buy the property if it's tilted or sloping, this indicates unsteady soil beneath the foundation.
For buildings with more stories, tilt wall construction is an especially good sign. This type of construction method combined with an ICF framing system is a sure sign of a property that's very likely to have great durability and structural integrity.
2. Easy to Clean Surfaces
Renters don't want to have to spend lots of time vacuuming out their carpets and scrubbing down their countertops, so make life easier on your tenants by choosing a property with easy-to-clean surfaces. Hardwood flooring, short-length carpeting, and solid surfaces are all ways to make your property low-maintenance.
For countertops, acrylic solid surfaces are especially easier to clean because they're seamless and very hard to stain. Quartz countertops are also a good choice because they're non-porous and don't need to be resealed.
3. Safety Features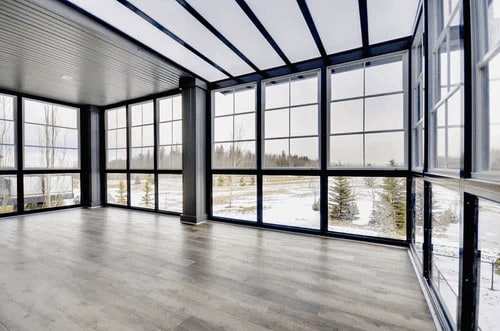 As aging in place becomes more popular, more and more elderly folks are turning to rental properties to grow old in, rather than nursing homes. If you're looking for an investment property with a lot of potential, safety features like handrails, non-slip flooring, touchless faucets, curved countertop edges, and fogless mirrors are highly attractive to the older demographic.
These are also features that make life easier for anyone and would appeal to those younger tenants with elderly visitors as well.
These are Sure Signs of an Investment Property with a Lot of Potential
The best way to ensure your success as a property owner is by choosing a property that is primed to succeed. This means it needs to be durable, easy-to-clean, and safe.
By looking for a property that has easy-to-clean surfaces like acrylic countertops, short carpeting, and hardwood floors, you will lessen the maintenance requirements for tenants thus making your property more attractive. A solid foundation with no unevenness or damage means your building should enjoy some longevity and not require any serious maintenance for a while.
And finally, safety features like non-slip flooring, handrails, fogless mirrors, touchless faucets, and curved countertop edges make it easier for the elderly to age in place, avoid nursing homes, and prevent injuries. These are all signs of a building that could make you a ton of profit for years to come.
Matt Lee is the owner of the Innovative Building Materials blog and a content writer for the building materials industry. He is focused on helping fellow homeowners, contractors, and architects discover materials and methods of construction that save money, improve energy efficiency, and increase property value.